This Week in MLC@Home
Notes for Apr 8 2021
A weekly summary of news and notes for MLC@Home

Summary Lots of things going on behind the scenes these past few weeks. First, the Discord server is up and running, with some nice discussions starting there. We've also made progress on the next client release, getting static builds working for CPU clients on amd64, armv7, and aarch64. We've also started work on DS4, as we talked about in the last news post.

The big news this week is that the 2021 BOINC workshop is going on next week, Wednesday Apr 14th, and MLC@Home will be presenting @2:10pm eastern time. You can see the agenda and more information at main website or our local forum thread.

We have big plans for our 15 minutes. We consider this to be our chance to introduce this project to a much wider audience. Not only will we be giving an introduction to the science, we'll also be releasing the paper to arXiv on Wednesday and talking about some of the results, as well as our plans for the future. None of this will be a surprise to the people here, but those who aren't following the project will have a chance to hear what we're doing and judge us on our merits. The presentation will be recorded and posted to youtube and here.

I'm really looking forward to Wednesday, and I hope many of you can join us!

Other News
Lots of great progress on DS3. Fantastic progress, we're entering the home stretch for that.
The discord server has bots for posting when new forum threads are created and monitoring
No updates on Gridcoin support.
Reminder: the MLC client is open source, and has an issues list at gitlab. If you're a programmer of data scientist and want to help, feel free to look over the issues and submit a pull request.
Project status snapshot:
(note these numbers are approximations)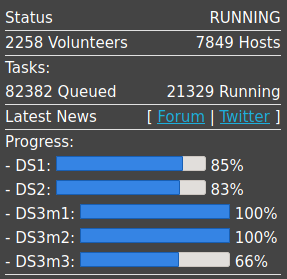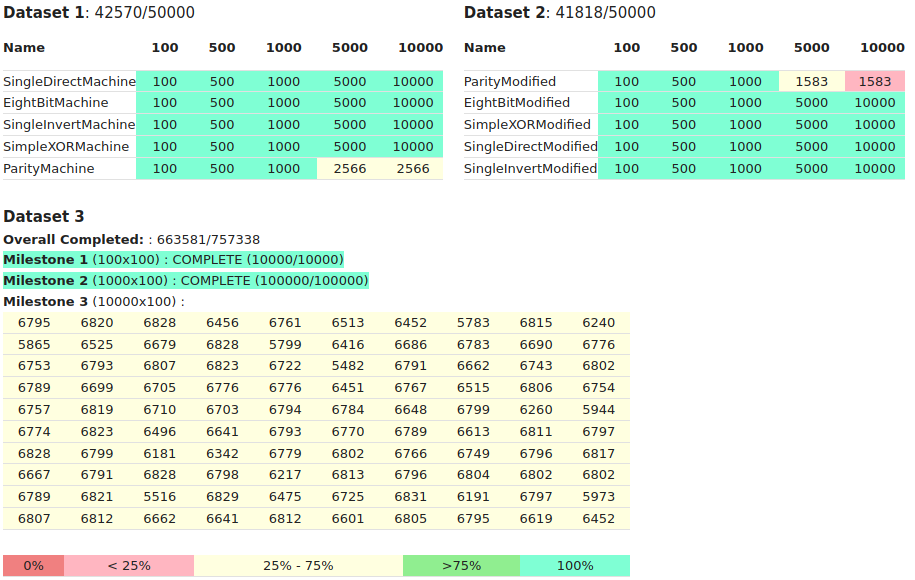 Last week's TWIM Notes:
Mar 23 2021
Thanks again to all our volunteers!
-- The MLC@Home Admins(s)
Homepage:
https://www.mlcathome.org/
Discord invite:
https://discord.gg/BdE4PGpX2y
Twitter:
@MLCHome2
Source:
https://www.mlcathome.org/mlcathome/for ... php?id=189